How do you childproof a medicine cabinet ?
Childproof your home and medicine cabinet
My 5 yr old was getting in the medicine cabinet which is just 3 window doors so I almost bought a lock one when I decided to try these out and I'm so glad I did.
The hinges were on top corners so I had to attach them under the middle shelves and they work great.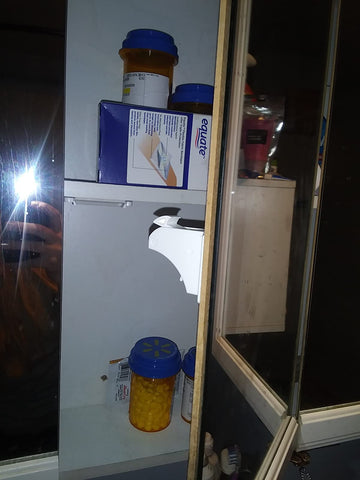 Best Child locks for medicine cabinet
The tool provided made the process fast and easy with little to no guess work. 2 keys and key holders mount anywhere with their own adhesive and they are hidden inside so no one notices. Best of all the cupboards and doors cant open at all so little fingers won't get pinched. I can't say enough about them.